Encourager les projets pionniers
et l'excellence au service de belles causes
To encourage pioneering projects
and excellence at the service of fine causes
Home > Culture
Français | English
Culture
Music, photography, literature, sculpture… the Fondation Bru aims to contribute to the preservation of the cultural heritage, encourage the dissemination of knowledge, favour the emergence of new talents, and share emotions. In this field, it has chosen in particular:
To create the Centre de musique romantique française
The Fondation Bru purchased a "casino" in Venice that was built between 1695 and 1697 for the music-loving Zane family. After extensive restoration work, this small palace was ready in 2008 to be used once more for its original purpose, through the creation of the Palazzetto Bru Zane - Centre de musique romantique française. The Palazzetto is devoted to obtaining greater recognition for French composers of the years 1780–1920 and to the rediscovery of forgotten works.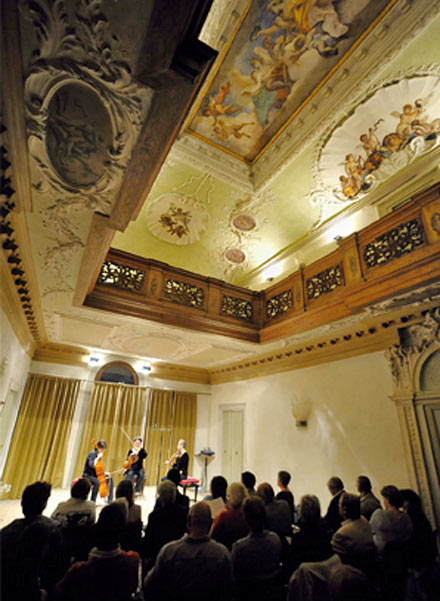 Concert at the Palazzetto Bru Zane
To defend our cultural heritage by supporting Le Concert Spirituel

Drs Jean and Nicole Bru gave their unfailing support to Le Concert Spirituel from the moment of its foundation in 1987 by the composer and conductor Hervé Niquet. Affirming its commitment to cultural sponsorship, the Fondation Bru took over in 2005, thus enabling the ensemble with its director to exhume and revive forgotten works of French Baroque. Le Concert Spirituel is now a reference in France and internationally in the performance of Baroque music on early instruments.
Find out more about Le Concert Spirituel
To contribute to greater awareness of the works of an artist: Gilles Caron

The Fondation Bru helped to launch that organisation by supporting the symposium "Gilles Caron, photographer" in 2009. It took part, in 2012, in the adventure the Gilles-Caron - Scrapbook represented, in reviving the photographer's life and works. This Scrapbook is indeed a fine tribute to his talent, audacity and courage. It also supported the exhibition Gilles Caron, The Conflict Within, (January to May 2013) produced by the Fondation Gilles Caron in collaboration with the Musée de l'Elysée Lausanne (Switzerland).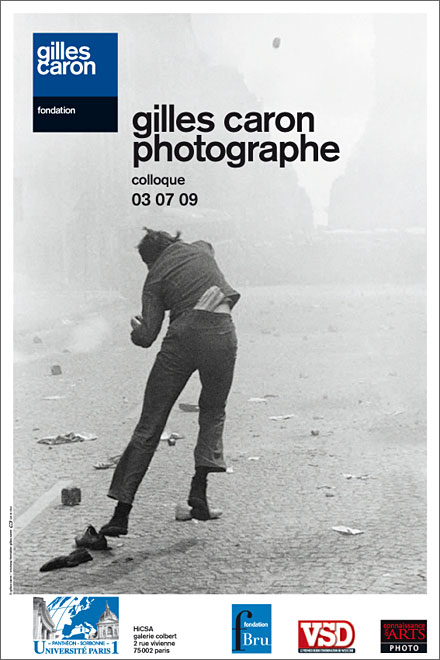 Poster: "Gilles Caron, photographer", symposium 03.07.09