Encourager les projets pionniers
et l'excellence au service de belles causes
To encourage pioneering projects
and excellence at the service of fine causes
Home > Education & research
Français | English
Education & Research
Education and research are of major importance among the objectives of the Fondation Bru, which supports projects worldwide that meet very different challenges. Thus, the Fondation's activities relating to education include:
The creation of an engineering school in China based on the French "grandes écoles" system
Through its unfailing support since 2005, the Fondation Bru had enabled the existence of China's first French-speaking engineering school. Ecole Centrale Beijing (Beihang Sino-French Engineering School), is the result of an innovative form of Sino-French cooperation. The first engineers are due to graduate from the school in 2011.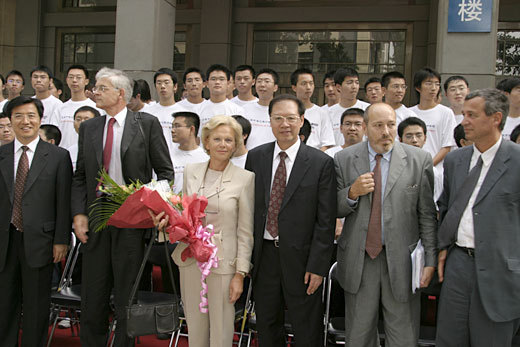 Inauguration of Ecole Centrale Beijing in 2005
Schooling for children and literacy for women in Morocco
In Ouraken, a village in the High Atlas, the Fondation Bru has enabled the building of a primary school and a new hall devoted to the teaching of women.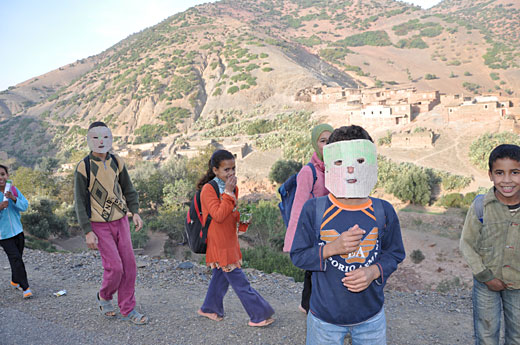 Schoolchildren, Ouraken
Education through sport in Switzerland

The Fondation Bru has supported the Panathlon Club of Geneva. Through sporting activities, the Club helps not only gifted young sportsmen, but also young people who are underprivileged.