Ecole Centrale Beijing
The financial support decided by Dr. Nicole Bru upstream of the project has enabled the creation of
China's first French-speaking engineering school, after a particularly innovative Sino-French cooperation: the École Centrale Beijing (Beihang Sino-French Engineering School). The first Centrale Beijing engineers graduated in January 2012.
A pioneering project developed at the request of the Chinese government
Founded in 2005 at the request of the Chinese government, the École Centrale Beijing (Beihang Sino-French Engineering School) is the first French-speaking engineering school in China. The result of a close partnership between the Écoles Centrales group (France) and Beihang University (China), this school is an important lever for the development of economic ties between France and China, providing firms with a pool of high-level bicultural engineers.
The École Centrale Beijing trains versatile, trilingual (Chinese, English, French) engineers, capable of taking on high responsibilities in companies in China and France. The unique six-year training course begins with a year of intensive language learning (French), after which students spend two years in preparatory classes, before studying engineering for three years.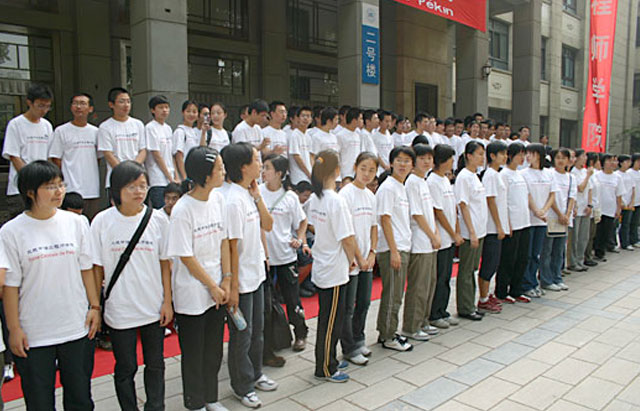 Students of Ecole Centrale Beijing on a visit to Paris, with their "godmother",
Dr Nicole Bru
By supporting, since the beginning, the Centrale Pekin school, the Bru foundation became its first private partner, allowing the project to start. The foundation Bru has been joined by big industrial companies greatly interested by the profile of the new school graduates.
Nicole Bru, sponsor of the first graduation class and honorary professor
For the Fondation Bru, sponsoring such a project means long-term commitment and adapting its support to favour the development of the École Centrale. Thus, the foundation organised an awareness day on the subject of "Economic intelligence and intellectual property: realistic Franco-Chinese cooperation" with experts – researchers and industrialists – from both countries.
Furthermore, as sponsor of the first class of engineers to graduate from the École Centrale Beijing (2011), Dr Bru presented students with subscriptions to French newspapers as a means of deepening their approach to French culture.
On 7 January 2012, in the solemn setting of the Great Hall of the People in Beijing, the Chancellor of Beihang University, Mr Huai Jinpeng, presented Dr Nicole Bru with the title of Honorary Professor of Beihang University. Just before the first official graduation ceremony of the École Centrale Beijing, he paid tribute to Dr Bru for her financial support, enabling the creation of the school, and for her long-term commitment.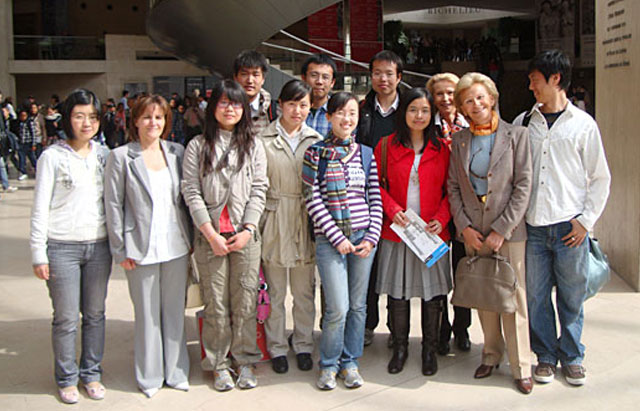 Students of Ecole Centrale Beijing on a visit to Paris, with their "godmother", Dr Nicole Bru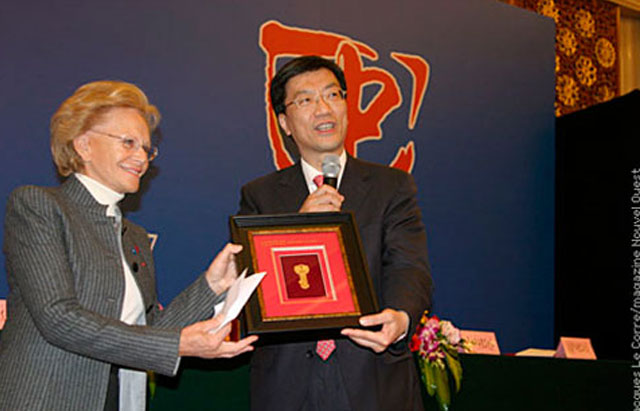 President Huai Jinpeng symbolically presenting Nicole Bru with the keys of Beihang University, along with the title of Honorary Professor.
©Jacques Le Corre/magazine Nouvel Ouest