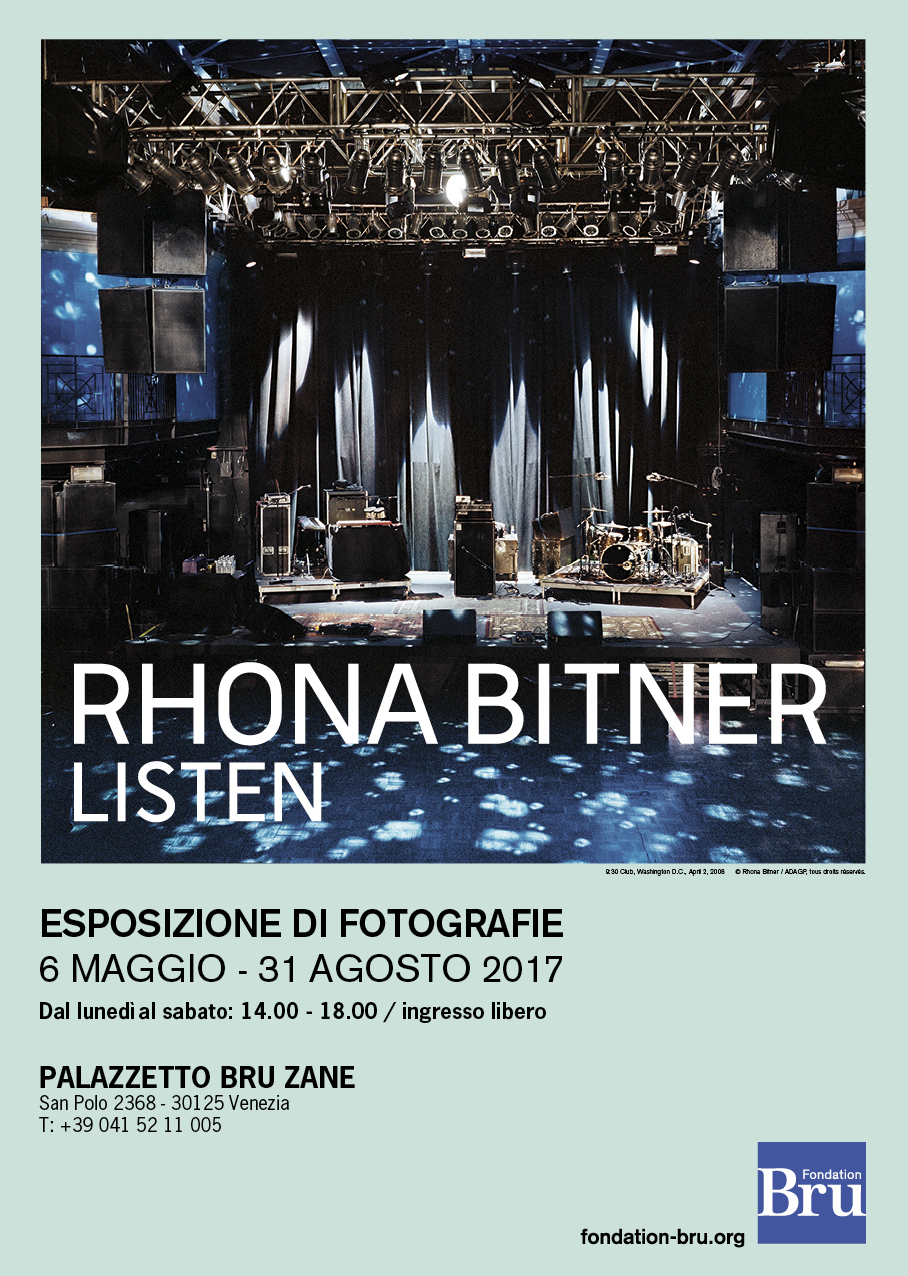 LISTEN – Rhona Bitner
Photographs
6 May – 31 August 2017. Monday to Saturday, 2–6 pm, admission free. Palazzetto Bru Zane – Venice
As part of its programme of support for photography, the Fondation Bru is pleased to present "LISTEN, Imaging American Music" by Rhona Bitner.
The LISTEN project is a visual catalogue of American Rock n' Roll history. It began in 2006 with a desire to image CBGB, the iconic temple of Punk on Manhattan's Bowery, before it closed its doors for good. That click of the shutter, days before Patti visual account of American music's inner architecture. It took Bitner across the United States in search of the recording studios,clubs, concert halls, arenas, ballrooms, churches, living rooms, prisons and fields where a generation's most vital music was created, played, witnessed and engraved.
Assembled over ten years of research and road trips, this expansive photographic undertaking includes over 350 images. In them we can still hear the guitar riffs, drum beats and shouts of the audience. The project constitutes a unique and intruiging landscape of this musical heritage.
"Il existe de belles causes, au service desquelles s'élaborent des projets innovants, bien conçus, avec un vrai souffle… mais qui, pour se concrétiser, ont besoin du soutien appuyé d'un partenaire qui s'engage.
La Fondation Bru est prête à soutenir, accompagner et rendre parfois tout simplement possibles de tels projets"
Docteur Nicole Bru