From primary school to university: support for a Burmese village
After funding the establishment of a dispensary in Pa Sut via the Association Médicale Franco-Asiatique (AMFA), Dr. Nicole Bru wished to go on supporting this very poor village by means of education, with the aid of Professor Patel, the founder of AMFA.
A very positive result for this school year in the village of Pa Sut: for the first time there was full attendance at the primary school, which is now housed in a permanent new building; both children and teachers are benefiting from the new English class; finally, thanks to the issuing of grants, the most promising students have been able to enrol at Myeik University.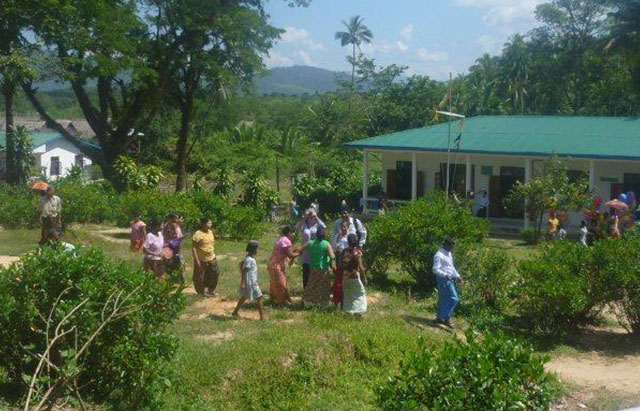 The village school at Pa Sut, Burma
« Pa Sut is in a very poor part of southern Burma. In this village, which many of the men have had to leave in order to provide for their families, we found a highly motivated village committee and a wonderful headmaster, who for fifteen years had been running the school admirably, despite the premises being in a terrible state. He and the committee were the intermediaries we needed in order to be able to take effective action ».
Professor Patel